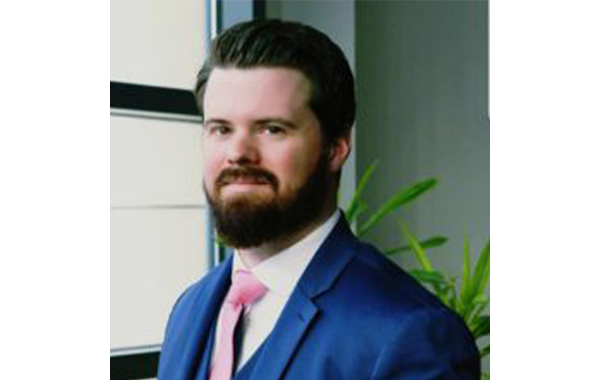 Attorney Carson is a veteran of the war in Iraq, where he served in 2004-2005, hauling jet fuel in convoys throughout central Iraq in support of combat operations. He achieved the rank of sergeant after just under two years of service and was awarded the Army Commendation Medal for his service in Iraq. He was also awarded the Army Service Ribbon, the NCO Professional Development Ribbon, the Armed Forces Reserve Medal, the Armed Forces Service Medal, the Global War on Terrorism Medal, the Iraq Campaign Medal, the National Defense Service Medal, the Good Conduct Medal, the Driver/Mechanic Badge, and the Army Meritorious Unit Citation. He was honorably discharged from the Army Reserve in 2011.
Prior to joining Bryant & Carson, Attorney Carson worked as an associate at the Law Office of Michael B. Cohen in Altoona, PA. Prior to that, Attorney Carson served as First Assistant District Attorney of Huntingdon County. In that role, he was, at times, called upon to step in and act as District Attorney when the DA was away or unavailable.
Attorney Carson graduated from Penn State in 2008 with a bachelor's degree in Political Science and a minor in History and graduated from Penn State – Dickinson School of Law in 2013. He was among the highest scorers of the July 2013 bar exam test takers.
Attorney Carson revels in fighting for the little guy. "Clients are not just a number, to me," Attorney Carson says. "They are real human beings with real human problems. America isn't just naturally a nation of liberty and freedom—those things are the result of strife and struggle. Unless they are fought for, they are lost. The only thing stopping the people from being drowned by the torrent of power raining down from governments and corporations is this umbrella called 'Due Process.' I'm just a guy holding it up. I used to do it in combat boots; now I do it in a suit and tie."